---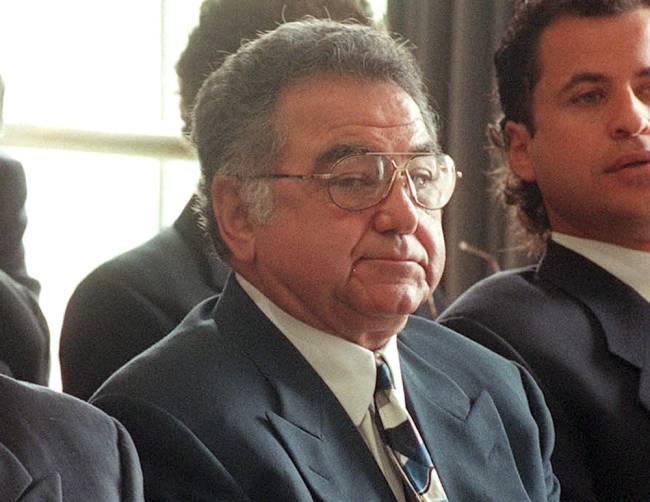 Expenses from a tunnel project that was canceled seven years ago continue to haunt NJ Transit, which this year wrote a $6.13 million check to the family of a reputed mobster for land the agency wanted for the doomed project.
The settlement ended a seven year battle with the family of longtime North Jersey garbage magnate and Township of Washington resident Carmine "Papa Smurf" Franco over the value of a triangular piece of land that NJ Transit condemned for the ARC tunnel project canceled by Gov. Chris Christie in October 2010.
NJ Transit's board approved the settlement with M & C Franco & Co. in August, but officials declined to reveal the price tag until asked about it last week.
The 1.89-acre tract on the border of Hoboken and Weehawken could still be used for Amtrak's proposed Gateway Tunnel project as an access point for tunnel boring equipment, officials said.
That's because a draft Environmental Impact Statement for the proposal to build two new Hudson River rail tunnels recommends using the old ARC tunnel route.
NJ Transit and the Franco family fought in court over the value of the property since 2010. In 2012, a Hudson County jury valued the land at $8.15 million. However, a state appellate court gave NJ Transit a victory in 2016 after the agency appealed the verdict.
The three-judge-panel ruled that the higher value wasn't appropriate because it depended on the landowner winning approvals from two municipalities to change zoning to allow residential development on the property.
Carmine Franco was sentenced to a year in prison on racketeering charges in 2014 for a scheme to control waste hauling businesses. He was released on June 11, 2015, according to federal Bureau of Prison records.
http://www.nj.com/traffic/index.ssf/2017/12/nj_transit_quietly_writes_big_check_to_family_of_reputed_mobster.html#incart_river_mobileshort_home