---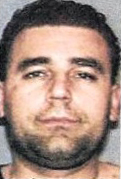 The coincidence is chilling.
U.S. authorities deport Salvatore Montagna, a reputed New York crime boss to Montreal, the city of his birth.
Within months, bodies begin to fall.
The decimation of Montreal's ruling crime family, the Rizzutos, has begun.
Montagna, 39, known as Sal the Ironworker because of his family's metal business in Brooklyn and who was dubbed Bambino Boss by New York media, was reportedly acting boss of New York's powerful Bonanno family.
What part — if any — Montagna is playing in the bloody mob war in Montreal is unclear.
He arrived back from the States in April 2009.
In August 2009, the assault on the crime group starts with the murder of convicted drug trafficker Federico del Peschio, 59, a former cellmate and friend of the godfather, Nicolo Rizzuto, Sr.
In December 2009, Nicolo Rizzuto Jr., 42, son of Vito Rizzuto and grandson of the don, his namesake, is shot to death.
In May 2010, Rizzuto consigliere Paolo Renda vanishes.
That is followed with the June 2010 murders of Agostino Cuntrera, 66, who was in charge of the Rizzuto crime family's daily operations and of his bodyguard Liborio Sciascia, 40.
And on Nov. 10, Nicolo Rizzuto Sr., 86, was assassinated by a sniper in his home.
Montreal police refused to comment on Montagna because of ongoing investigations but they don't seem to be paying much attention to the Bambino Boss.
In a decision that stunned police intelligence officers in the GTA, some Montreal and U.S. cops apparently took him at his word when he said — while being deported — that he was retiring.
"They got to make this guy for who he really is," a veteran organized crime investigator in the GTA said.
"You know he's not going to hang up his reins.
"Who in the right mind is going to believe that he's retired?"
The violence in Montreal has spawned a number of theories.
One scenario police are considering is that the Bonanno mob of New York that Montagna reportedly controlled is consolidating its hold on Montreal and with it southern Ontario.
Yet another theory is that Italian crime families between Hamilton and Montreal, a lethal mix of Sicilian and Calabrian mobs, are now operating as one.
The Sicilian Bonanno family's ties to Quebec go back to shortly after the Second World War when New York's Joe "Bananas" Bonanno gave his blessing to the Montreal mob.
The Cotroni family, of Calabrian heritage, was put in charge but the relationship between them and Sicilian families within the Montreal organization crumbled during the 1970s.
The Sicilians, through Nicolo Rizzuto Sr., made a push for control and his son, Vito, would later struggle for more independence.
Police say the Rizzutos' influence in southern Ontario was spread through the crime family run by Toronto's Pietro Scarcella, the last man to see mob boss Paul Volpe alive — his body was found in a car trunk at Toronto International Airport in 1983, and through the Musitano family in Hamilton.
The Rizzutos forced their way into the Niagara-Hamilton area in the late 1990s, police investigators say. Two of the casualties in 1997 were Hamilton mob boss John Papalia and his Niagara associate Carmen Barillaro.
But suddenly in 2009 the tables were turned on the aggressive Rizzutos.
"It's almost like the entire annihilation of an entire family," the police intelligence officer said. "The Rizzutos were responsible for a lot of pain and suffering."
When Montagna arrived in Montreal the crime scene was chaotic.
The once powerful Rizzutos were in trouble.
Their ranks were decimated by Ontario's Project R.I.P. and Quebec's Project Colisee, that stripped away layers of mob middlemen.
"It created a power void," the source said, but added "the demand for organized crime, via drugs, money-laundering" remained.
Colisee also picked up in wiretaps that mobsters were ripping off and betraying each other.
When the evidence was released through disclosure before trial "it showed how everybody f---ed each other."
The Rizzutos were suddenly vulnerable.
Montagna, who was born in Montreal and spent his youth in Sicily before moving to the U.S., was arrested April 6, 2009, by U.S. Immigration and Customs Enforcement and deported later that month on the strength of a Sept. 2, 2003, conviction when he pleaded guilty to criminal contempt for refusing to testify to a grand jury.
Montagna refused to answer questions put to him during his Sept. 24, 2002 grand jury appearance.
A police source said Montagna lived up to the code of "omerta", the organized crime rule of not revealing anything to authorities, when he failed to testify to the grand jury. He was sentenced to five years probation.
The contempt charge was filed in November 2002 when the Manhattan district attorney's office announced the arrest of 19 mobsters for their "participation in the criminal activities of an organized crime crew of the Bonanno organized crime family."
The crew was involved in gambling and loan-sharking, uncovered after a New York City Police undercover detective infiltrated the group based at the Aquarius Social Club on Waterbury Cres. in the Bronx.
It was during the racketeering investigation of three men, Bonanno soldiers Baldassare "Baldo" Amato and Stephen "Stevie" Locurto, and associate Anthony Basile, that FBI investigators realized Montagna's role in the Cosa Nostra family.
U.S. immigration argued Montagna took over the Bonanno crime family at the age of 36 and police say he behaves like a seasoned, mature boss.
The contempt conviction was enough for U.S. immigration officials to deport Montagna to Montreal.
"Following that," said the GTA police source, "the level of violence in Montreal is more active than in New York City."
He suggested the list of motives and possible suspects for the elimination of the Rizzuto crime family could be long but in the end it's all about the business of crime.
What's occurring is a collaborative settling of disputes based on common goals, he said.
"A gun is pointed at a man, but how many hands are on that gun?" the cop said.
Determine how many are involved and "then you get to understand how (Italian organized crime) works," he said.
"The key to remember, it was clear at a time, that Montreal was the centre of the universe for organized crime," the police source said, adding there is a seismic shift taking place.
"Clearly what we've seen is that true power is in Ontario. We're now one, Hamilton, Toronto, Montreal is one criminal enterprise," he said.
"They have business plans," the source said. "The money they have is insane. They have millions."
Police estimate, for example, the Caruana-Cuntrera faction had in the late 1990s an estimated net worth of more than $1 billion in property and businesses.
"At the end of the day, this has to do with drugs and money," the source said.
"A lot of drugs, a lot of money."
http://www.torontosun.com/news/canada/2010/12/11/16515976.html