---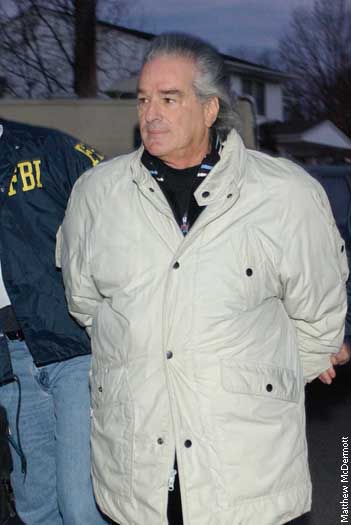 The former head of the Colombo crime family has become so weak, he and his crew no longer have the wherewithal to properly tamper with a jury, his lawyers claim in Brooklyn federal court papers filed this week.
The mobster made the claim after prosecutors called ex-Colombo street boss Joel Cacace "incredibly dangerous" and asked a federal judge in Brooklyn to sequester jurors hearing his attempted-murder trial.
Cacace's lawyers objected to the safety measures, saying the 72-year-old gangster and his buddies couldn't hurt a fly.
"Reason and common sense do not lend to the conclusion that Mr. Cacace has either the power or the will to direct others to take unknown action against the jury on his behalf," they argued.
Cacace is in a federal lockup for a prior murder conviction and has a 2020 release date. But he faces a lengthy extension of his term if convicted of the newer charge of conspiring to kill NYPD cop Ralph Dols in 1987.
http://www.nypost.com/p/news/local/goodfellas_too_old_to_be_badfellas_b5DkgcLYxHTecWYYkQDhGM