---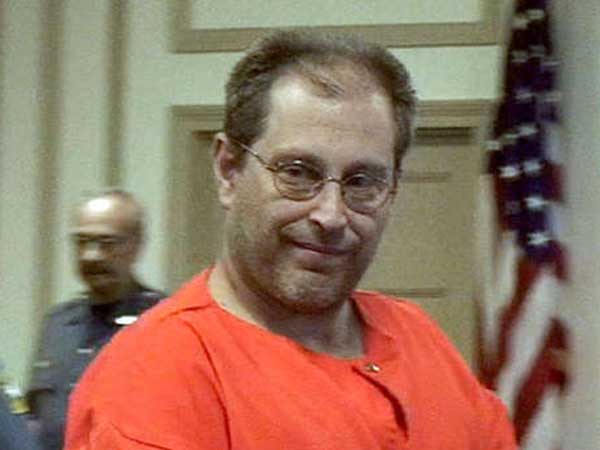 The meeting at a North Jersey bar was convened to set things straight. Contrary to rumors bouncing around the Philadelphia-New Jersey mob world, Pete "the Crumb" Caprio did not have a hit out on Nicodemo S. Scarfo, son of the jailed, infamous mob boss.
"If it was so, I said you would have been gone a long time ago," said Caprio to an associate in a secretly taped conversation of the meeting.
The February 2000 recording - by mob associate and government informant Philip "Philly Fay" Casale - was played for jurors and dissected by lawyers Thursday in Scarfo's FirstPlus mortgage fraud trial, well into its fourth month.
In the case, before U.S. District Judge Robert Kugler in Camden, Scarfo and an associate, Salvatore Pelullo, along with lawyers and corporate partners, are charged with taking over the Texas-based FirstPlus Financial mortgage company and looting its shareholders of $12 million.
On Thursday, as a prosecution expert on the mob testified, both the prosecution and the defense invoked organized crime allegations to support their positions, and a revelation emerged about the notorious Halloween attempt on Scarfo's life 20 years ago.
The defendants are charged with racketeering, extortion, fraud, money laundering, and obstruction. Scarfo and Pelullo also face RICO charges, accused of having alleged mob ties and of extortion.
The government says the FirstPlus shakedown was a mob enterprise led by Scarfo, who it says is a made member of the Lucchese crime family.
His lawyer, Michael Riley, says the government is invoking Scarfo's incarcerated mobster father, Nicodemo "Little Nicky" Scarfo, to portray the son as more involved in organized crime than he was and to make a bad business deal seem illegal.
Riley said Thursday that his client's family has been maligned for years because of the Scarfo name. One of his brothers changed his name and another tried to commit suicide.
On Thursday, jurors who had grown accustomed to hearing testimony about SEC filings and bank documents listened to FBI Special Agent Kenneth Terracciano give them a primer on mob structure and rules, and explain Scarfo's relationship to a cast of characters with nicknames such as "Joey Electric" and "Beeps."
Terracciano, with crew-cut white hair and a slight North Jersey accent, said he had worked on organized crime for about 10 of his 19 years with the FBI.
Scarfo's father ran the Philadelphia mob from 1982 until he was convicted of racketeering and eight counts of murder in 1988. Trouble came to the younger Scarfo, Terracciano said, on Halloween 1989, when a masked gunman interrupted him at dinner at Dante's & Luigi's in South Philadelphia and shot him eight times, nearly killing him.
The case has gone unsolved, but on the stand, Terracciano told jurors he believed the gunman was Joey Merlino, son of Salvatore "Chuckie" Merlino and the alleged current mob boss of Philadelphia.
Terracciano said Salvatore Merlino "had a beef" with the older Scarfo at the time, stemming from an internal struggle over control of the family.
Speculation has surrounded Joey Merlino - who denies involvement and has never been charged - but no one in authority had publicly pointed the finger at him until Thursday, Riley noted.
"You told this jury and everyone else that wants to listen for the first time since 1989 that Mr. Merlino shot Mr. Scarfo?" Riley pressed Terracciano.
"He gave his opinion, he said what he said," Kugler interjected.
Following the attempt on his life, Scarfo moved to North Jersey, where his father had set him up with the Newark crew of the Lucchese family for protection, Terracciano said. "He remained in Northern Jersey and ultimately became a member," he said.
Less than 10 years later, FBI agents warned Scarfo about threats to his life, this time from Peter Caprio, whom Terracciano described as a known killer and fellow member of the family.
On Feb. 18, 2000, Caprio and Casale, who was wearing a wire, met at a diner before heading to the bar to see Scarfo. In the recording of their conversation, Caprio and Casale, along with others, are heard discussing how little they know about Scarfo, inquiring about his body type, age, line of work, and whether anyone had seen him since he was shot.
Riley highlighted the dialogue to distance Scarfo from the mobsters.
"These guys, who worked with the father for many years and knew the father when he was running the streets for the family, don't have any idea who [the younger Scarfo] is, what he looks like, what he does or how old he is," Riley said.
With the jury sent out of the room, Assistant U.S. Attorney Steven D'Aguanno argued that one reason the younger Scarfo was not on the mobsters' radar could have been that he was in and out of prison in the 1990s on racketeering charges - something he said should be presented to the jury. He said Riley had opened up that time frame in question.
The six other defense lawyers, otherwise mostly silent, objected one by one, starting with Barry Gross, lawyer for David Adler, a New York-based lawyer who is among the accused. Gross said allowing such testimony could taint the six defendants with no organized crime ties.
Ultimately the judge did not permit the testimony to be presented to the jurors.
Prison telephone records of conversations between the elder Scarfo and his son, played to the jury earlier in the trial, appeared to provide a stronger mob connection in the case:
"Honest to God, we're a good six to 10 months off from being able to help everybody," Scarfo tells his father, allegedly referring to crime associates, in a phone conversation from 2007.
In another jail conversation in 2007, following the dismantling of the former FirstPlus board of directors, Pelullo tells Scarfo's father, "We crushed them. . . . It was all upon your direction. . . . The only people that can [obscenity] it up now is us."
http://www.philly.com/philly/news/new_jersey/20140418_At_Scarfo_trial__each_side_invokes_mob_to_press_its_case.html#of9s4srhGwh0gJwQ.99