---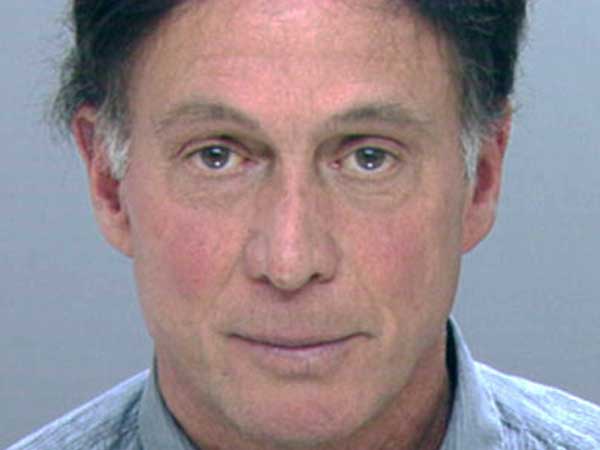 The legal problems just keep mounting for reputed mob associate Ronald Galati Sr.
Already under arrest in a murder-for-hire plot in Philadelphia and under scrutiny from a Pennsylvania grand jury probing insurance fraud, the 63-year-old auto mechanic now faces federal charges alleging he offered to pay three men to kill the boyfriend of his daughter Tiffany, 33.
In an indictment unsealed Thursday, federal prosecutors in Camden accused Galati of orchestrating a November attack on Andrew Tuono, 34, outside of anAtlantic City home. Tuono survived the incident but was left with three bullet wounds to the stomach.
Galati's lawyer, Anthony Voci Jr., said that while the new charges in the Tuono case were expected, his client maintains his innocence.
"I've been representing Mr. Galati for six months, and I haven't seen a shred of physical evidence," he said. "All I've been confronted with are bald allegations supported by say-so assertions."
The latest case against Galati, owner of American Collision & Automotive Center near 20th and McKean Streets in South Philadelphia, comes four months after his arrest in the city on charges that he hired three men to kill another man -- a witness who testified against him in the ongoing grand jury probe in Pennsylvania.
Testimony from two of those would-be assassins -- Ronald Walker and Alvin Matthews -- lies at the heart of the New Jersey case. The men told FBI agents that in addition to targeting the witness, Galati also offered to pay them$20,000 if they carried out a hit on Tuono.
Though investigators have not specified what drove Galati's desire to see Tuono dead, federal prosecutors allege he had been mulling the decision for months.
As early as June, they said, Galati interrupted a family dinner to pull Tuono into a kitchen and threaten his life.
Five months later, according to Thursday's indictment, Galati hired Walker, Matthews and a third man Jerome Johnson, 45, of Philadelphia, to carry out the deed.
Walker and Matthews, who were arrested shortly after the attempt on Tuono, pleaded guilty last month to federal firearms charges and conspiracy to commit murder for hire.
Johnson was also indicted Thursday. It remains unclear whether he has retained an attorney.
Galati has remained in custody in Philadelphia without bail since city prosecutors accused him in December of hiring the same trio to kill Joseph Rao Sr., a rival mechanic who testified against him before the grand jury, and his son. That plot was stopped before any attempt was made on their lives.
But in arguing to keep Galati behind bars until his trial scheduled for July, prosecutors cited his "close personal connections" to top mob figures including reputed Philadelphia mob boss Joseph "Uncle Joe" Ligambi.
Prison logs show that Galati visited Ligambi and his nephew George Borgesi in prison while the two awaited trial last year on racketeering conspiracy charges. (The jury acquitted Borgesi and split on Ligambi; prosecutors said they won't try him again.)
Galati also hired Ligambi's wife to work at an auto-body repair shop owned by his son.
Voci, Galati's lawyer, said Thursday he intends to raise the question of bail once more in his client's new federal case.
If convicted of the charges in New Jersey, Galati could face up to 20 years in prison.
http://insurancenewsnet.com/oarticle/2014/04/24/all-in-family-feds-say-galati-had-hit-men-shoot-daughters-beau-a-494420.html#.U3EHxYFdVLc