---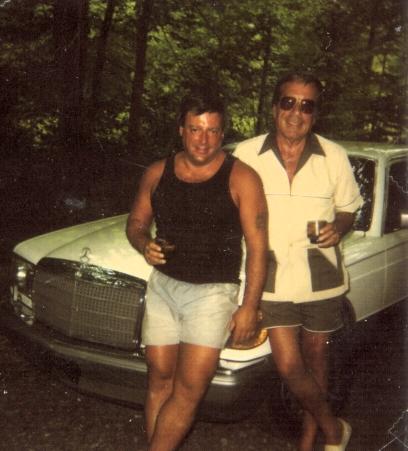 Sylvester Stallone has played heroes such as John Rambo and Rocky Balboa, but now he's considering playing a villain — Greg Scarpa, the mob hitman known as "the Grim Reaper."
The screenplay by Nick Pileggi, who wrote "Goodfellas" and "Casino," will gloss over Scarpa's involvement in 20 murders, and focus on his career as a T.E., a top echelon informant for the FBI, who secretly solved the "Mississippi Burning" case.
FBI director J. Edgar Hoover — under intense pressure to find the bodies of three civil rights workers and bring their killers to justice — brought in the capo for the Colombo family in 1964.
Scarpa quickly kidnapped a member of the Ku Klux Klan and tortured him for two days.
"He pistol-whipped him, pulled his fingernails out, and finally put a gun in his mouth," said a source familiar with the story. "He gave him a pen and paper, and said, 'Either the location of the bodies, or your brains will be on this paper.'"
Scarpa got the information he wanted.
Pileggi told me, "It's a fabulous story. Stallone is interested. He likes the script."
Irwin Winkler, of "Rocky" fame, would produce with Avi Lerner, who produced "The Expendables" and its sequels.
http://pagesix.com/2014/07/02/stallones-new-tough-guy-role/?_ga=1.80005399.1886704178.1342036279